Awards for every type of excellence
---
THE TECH & INNOVATION
BEST USE OF DATA
This category seeks to recognise innovative brand activity rooted in data-driven customer insight. The winning work will show that data was used not only to solve a problem but also contributed to the brand's overall marketing mission.

Sponsored by
BEST USE OF AI
This award recognises the most effective use of AI for a campaign or business optimisation. Entries must clearly explain what type of AI was used, how it was implemented, and how it produced demonstrably better results and performance for a brand.

BEST USE OF EXPERIENTIAL TECH
This category rewards a branded experience that makes use of technology in an innovative way that wows consumers, helps drive deeper engagement for fans and delivers an unforgettable experience for the customer. This can be a digital or physical experience, the sky's the limit.

Sponsored by
BEST USE OF EXPERIMENTAL TECH
This award recognises campaigns that have used experimental technology to deliver great brand engagement. In particular, judges will be looking for an application of technology that is genuinely innovative, even if the technology itself is not being used for the first time.

BEST USE OF INSIGHT
This award seeks to recognise innovative brand activity through insight. The winning work will show that insight was used not only to solve a problem but also contributed to the brand's overall marketing mission.

BEST USE OF PAID SEARCH
We are seeking a proficient and successful management of a paid search campaign. Successful entrants must demonstrate an innovative use of the channel, incorporating data and new tools where necessary, managed by an in-house team or for a client. Judges will seek alignment to brand values and goals across a well thought-out and delivered effort.

BEST USE OF PAID SOCIAL
We are seeking an innovative and effective paid social campaign or strategy that gained a stellar set of results via a performance-based effort. Whether the objective was to drive sales, engagement, leads or even footfall, entries should demonstrate how client objectives were met and ROI achieved from the activity.

BEST USE OF TECH IN OUT-OF-HOME
The UK's out-of-home industry has been transformed by digital and there are more opportunities than ever before to use tech in ingenious ways to reach consumers. This award recognises memorable and powerful advertising created by innovative and creative uses of technology.

Sponsored by

BEST USE OF TECH IN CRM
Tech has enabled brands to talk directly to their customers in more innovative and personalised ways. Companies that are most effective or innovating in customer relationship management should enter this award.

INTEGRATED CAMPAIGN OF THE YEAR
This award is for campaigns that demonstrate both excellence and creativity across a range of channels. The objectives of the media strategy must be clear and the entry should include how the campaign was modified for online and offline channels and how the channels came together to deliver outstanding results.

LOCATION-BASED OR PROXIMITY MARKETING CAMPAIGN OF THE YEAR
This award celebrates agencies and tech providers who have enabled brands to give their consumers an engaging, personalised and targeted brand experience using proximity technology or location-based data. Open to all stripes of agency and tech companies.

Sponsored by
MOST EFFECTIVE USE OF PROGRAMMATIC MEDIA
This award is open to media owners, media agencies, brands or creative agencies that have maximised the use of automated media solutions to create memorable campaigns. The judges will look for clever and creative ways of using data and optimising programmatic media deployment to achieve outstanding results for clients.

Sponsored by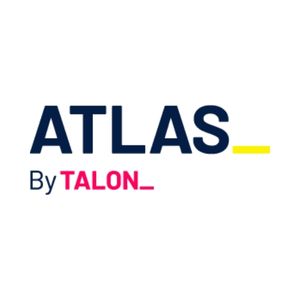 TECH FOR GOOD
The winner of this award will demonstrate excellence in using technology in a creative campaign. Entries can be from commercial brands, agencies, tech providers or charities. Entrants must show how they have identified a specific audience need and created a piece of work (of any medium) that improves social, environmental and economic outcomes. It may or may not be pro bono work.

TECH AS PART OF A CAMPAIGN: PUBLIC SECTOR
TECH AS PART OF A CAMPAIGN: CONSUMER GOODS
TECH AS PART OF A CAMPAIGN: ENTERTAINMENT
TECH AS PART OF A CAMPAIGN: RETAIL